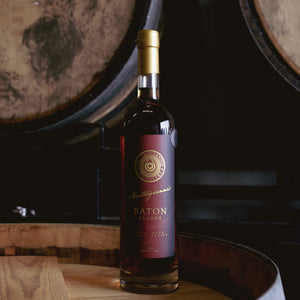 The Best Brandy In Washington State
Made like a fine wine
We begin by making wine, using Riesling grapes from Washington and French Colombard grapes from California, fermented slow and at a low temperature.
Distilled in both column and pot stills
We distill in both column and pot stills designed to create a robust spirit, and to transform our fresh wine into flavorful brandy.
Aged like a wine
Exclusively using French ex-wine barrels to age our brandies, selected to accentuate and enhance the fruity characteristics of our brandy. Before bottling we mingle our barrels in small batches to achieve the Mastrogiannis signature flavor profile - balanced and fruity.
Made with Meraki
Inspired by one man — Constantine Mastrogiannis